WE'RE BACK!
DINE-IN FOR BREKKY, LUNCH & DINNER
We're taking bookings for breakfast, lunch and dinner – enjoy our a la carte menu or choose to dine from a delicious set menu for dinner.
ALL DAY BREAKFAST
Monday to Sunday
7am – 2:30pm
LUNCH
Monday to Sunday
12pm – 2:30pm
DINNER
Friday & Saturday
5:30pm – 9pm
Our full menu is now available as takeaway.
Our Bronte produce store is also stocked with all the essentials – swing by for farm fresh eggs, milk, meat, gourmet pantry essentials, take home meals and even a bottle of wine or six pack of craft beer.
Open Monday to Sunday 7am – 2:30pm
Don't feel like spending too much time in the kitchen? Swing by the Bronte store and grab a take home meal or two.
On the menu this week:
House made gnocchi | $10 (serves 2)
Marky's peri peri chicken | whole $26 (serves 4)
Twice cooked black sticky duck | $30 (serves 2)
Kingfish pastrami | $22 (serves 2)
12 Hour slow roasted lamb shoulder | whole $50 (serves 4) | half $25 (serves 2)
Chicken bone broth | $14 (1 litre)
Sticky date pudding with butterscotch sauce | $18 (serves 2)
Choc brownie | $10 (serves 2)
Ducks toasted muesli | $14 (500g)
Introducing the Ducks Produce Box – an essential fresh fruit and veg box filled with delicious local, seasonal produce. Plus you can add-on Iggy's sourdough, farm-fresh eggs, pantry staples and even booze to your order.
Collect from the Bronte store on Friday, Saturday & Sunday.
PICK UP Fri, Sat & Sun 8am – 1pm
Order by Thursday 12pm to secure your order for the weekend.
Set close to the surf and ocean breeze, chill with your mates and relax while we take care of you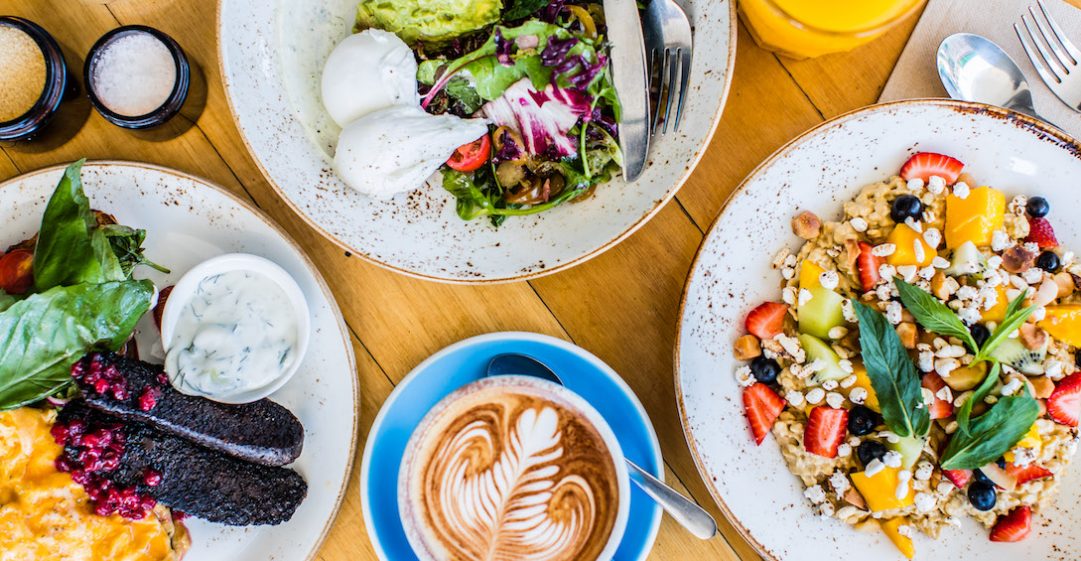 Bronte is where the vision of The Ducks was created and came alive. It gives you a sense of home with food cooked and prepared with a whole lot of love.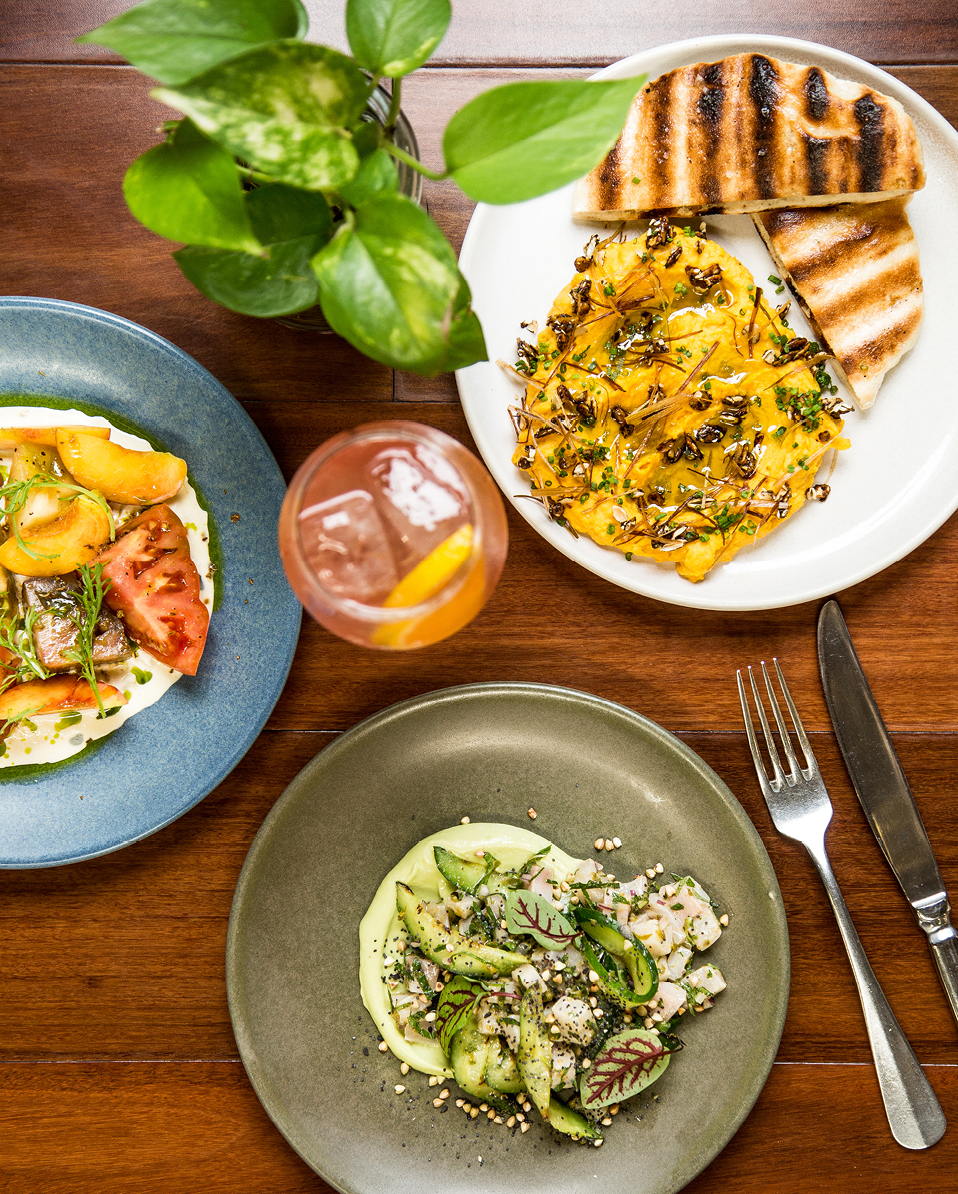 All Day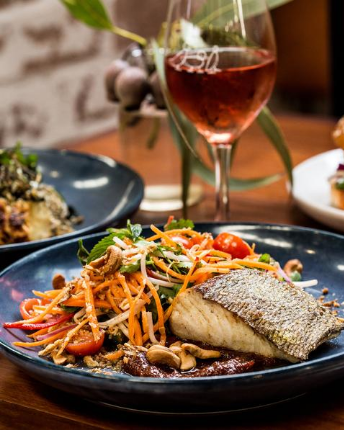 Dinner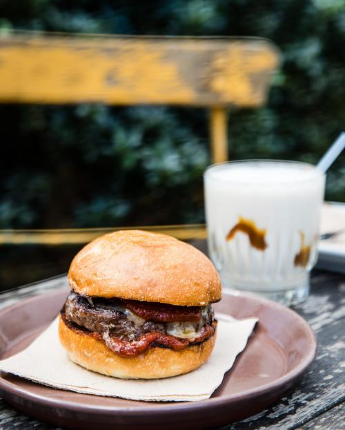 Ducklings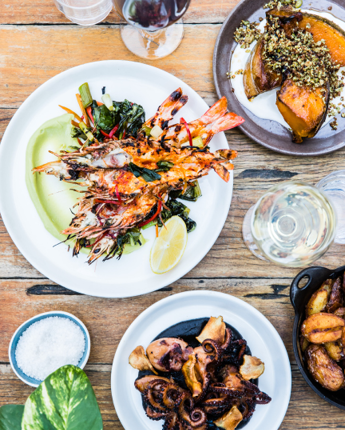 Group Menus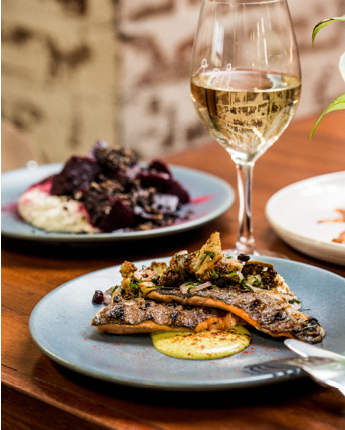 Dinner Tasting & Wine Pairings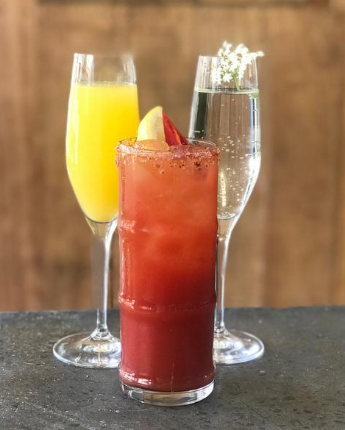 Drinks
News & Events
STAY IN THE LOOP
Kate
What do you order when you can't make up your mind? We know just the thing. Rosebery and Bronte are now serving up a five-course tasting menu with the option to enjoy paired wines - [...]
Kate
The Ducks have partnered with Tourism Australia for their 'Live from Aus' program of virtual events. Join Andy, Mark and Daz on Sunday 17 May at 10am as they cook up three epic brunch dishes [...]
FUNCTIONS & WEDDINGS
Celebrate seaside in Bronte
Bronte is an epic intimate venue option with a relaxed coastal vibe. Spread over two spaces with a cool little alleyway between it caters for those wanting an unpretentious meeting space for friends and loved ones.  With various dining options and chilled ambience Bronte offers a lovely charm for your next function.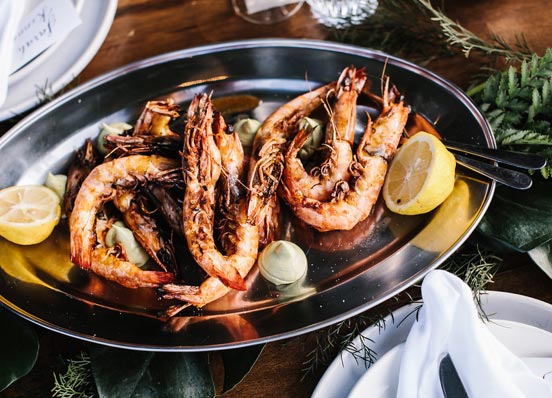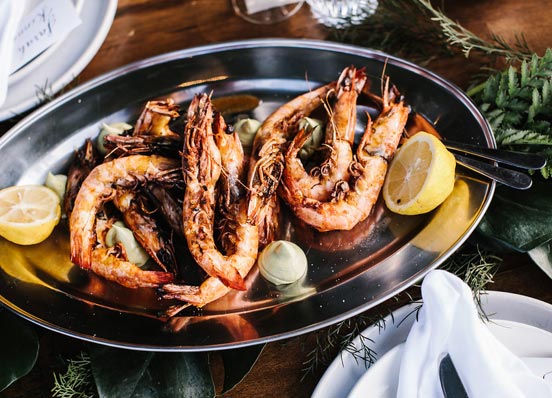 Share plate options
We love sharing amongst mates and can cater for 13-35 guests seaside in Bronte with a bountiful selection of dishes of your choice.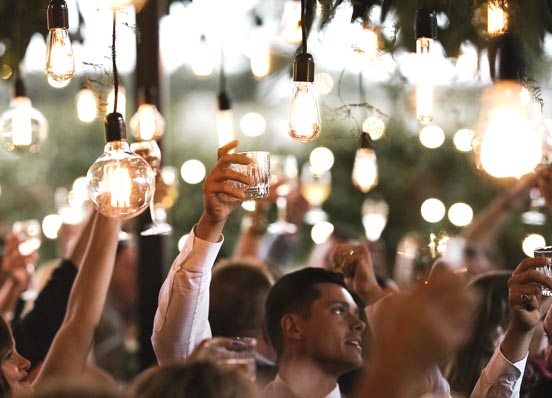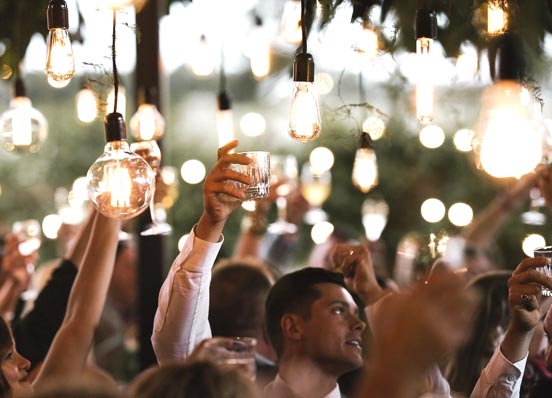 Bronte can host up to 80 guests across both spaces or you can bring a smaller crew and choose from the two spaces available. Our chefs can create canapé sized portions tailored to your needs.
OUR LOCATION
Come Join Us
Opening Hours
ALL DAY BREAKFAST
Monday to Sunday
7am – 11:30am
Lunch
Monday to Sunday
12pm – 2:30pm
All day menu available 7am – 2:30pm
Dinner
Friday & Saturday
5:30pm – 9pm
Address
141-143 Macpherson St, Bronte NSW, 2024
(02) 9389 0010

Sign up to our newsletter and get the latest news and recipes from the ducks.
Surround yourself with the good stuff
Instagram reports: Please check the settings