THREE BLUE DUCKS
JOIN US FOR BREKKY, LUNCH & DINNER
Dinner closed for a private function
Saturday 17th of April  (last lunch orders will be at 1:30pm)
Breakfast
Monday to Sunday
7:00am – 11:15am
Lunch
Monday to Sunday
11:45am – 3:00pm
Dinner
Bookings from 5:00pm – 9:00pm
7 days a week
All day dining
Thursday, Friday, Saturday & Monday
11:45am – late
Sunday
7:00am – 3:00pm
Roasts 4:30pm – 9:00pm
PRODUCE STORE
7:00am-3:00pm everyday
To ensure smooth service, breakfast bookings of 1 or 2 guests will have 1hr and 3+ will have 1.5hrs. Lunch bookings of groups up to 4 guests is 1.5hrs, 5+ guests is 2hrs. Dinner bookings will have 2hrs. If you would like to stay at your table for longer, please call us and let us know and we'll do our best to cater for you.
Dine in, grab some fresh produce, something from the BBQ or wander the fields of the 80-acre picturesque working farm with a house made picnic hamper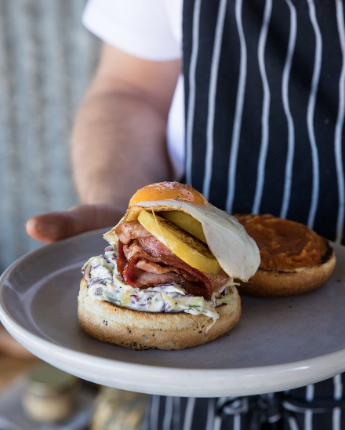 Breakfast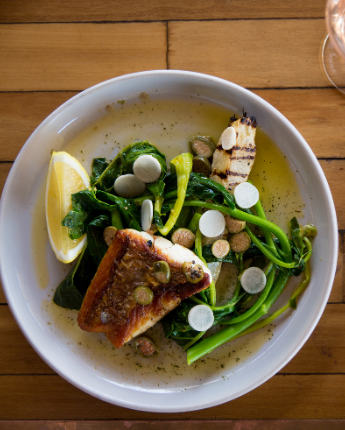 All Day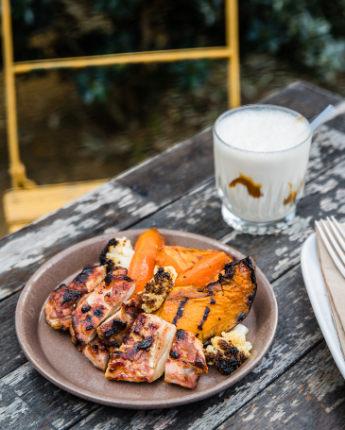 Ducklings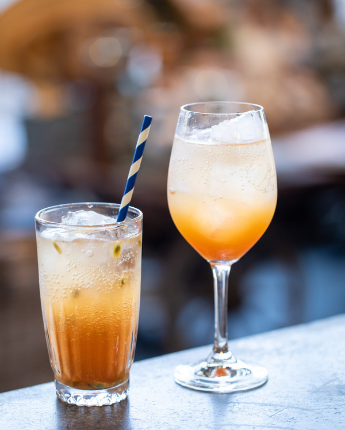 Drinks
& Wine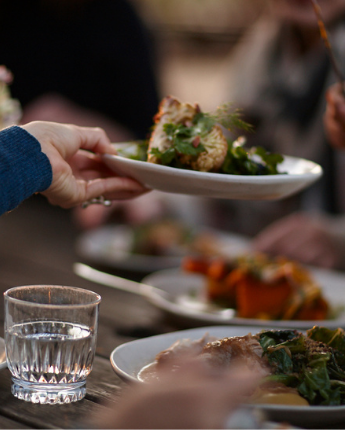 Group
Menus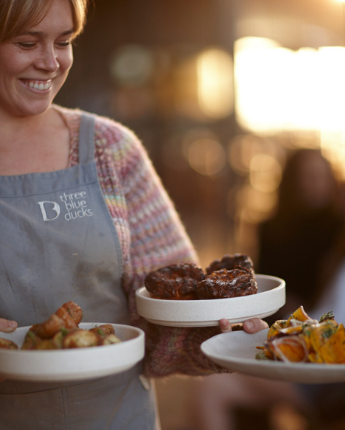 Sunday
Roast
We work closely with The Farm community and ethical local growers and producers to deliver tasty, interesting dishes that reflect the goodness of the produce we source.
PICNIC HAMPER
Choose your own adventure
Bring your own picnic rug, wander along the farm trail past the pigs in their mud bath, the 700 Bond Brown chickens that lay our eggs, past the macadamia orchard and the fields planted with produce that we serve in the restaurant. Find a spot you like, spread out your rug and feast at your own leisure.
We'll send you off into the fields with a Three Blue Ducks bag filled with house made goods, locally sourced cheeses, charcuterie, parfait, dips, fruit, sweets, dried fruits, nuts, berries, and bread from our friends and next door neighbours, The Bread Social.
Click below for details or to place an order. Once preordered you can pick up your hamper at Three Blue Ducks Produce Store.
Three Blue Ducks at The Farm Byron Bay is set on an 80-acre farm and Macadamia Orchard with views of both the hinterland and Byron's iconic lighthouse offering a beautiful backdrop for any special occasion.
We have a choice of rustic farm-style locations, both indoor and outdoor, with garden planters, festoon lighting, a shaded terrace, cosy Produce Store and magical Macadamia Orchard a short stroll away, we can tailor a package and styling to your specific needs and ensure an event to remember.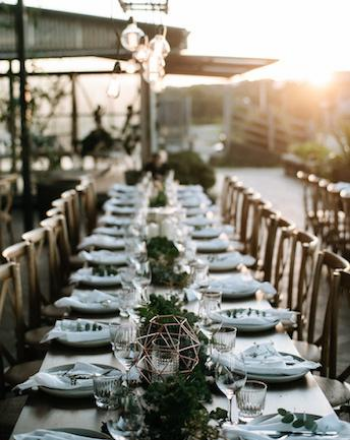 The Restaurant
The restaurant has been carefully designed to reflect the rustic charm of a farm barn with a modern twist that perfectly caters to signature styled weddings, parties and corporate events.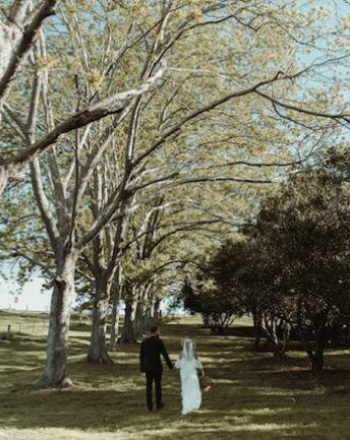 A short wander from the restaurant is a beautifully manicured organic Macadamia Orchard offering a stunning backdrop for a farm ceremony.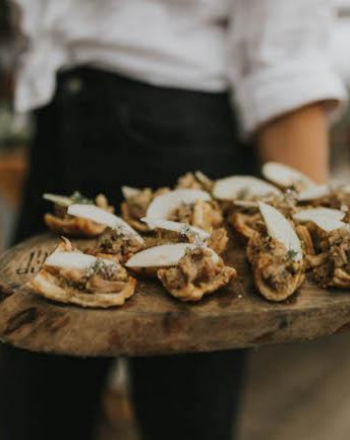 Let us bring our team and knowhow to your next event in the region.  For any occasion from intimate dinners, weddings, product launches or any kind of shindig let us do the hard work for you!
News & Events
STAY IN THE LOOP
Kate
We have joined an army, and we want to recruit you to join with us! Sustainability, caring about climate change and striving to reduce carbon emissions are deep in the DNA of Three Blue Ducks [...]
Kate
Three Blue Ducks are doing Happy Hour! We are offering $10 cocktails, $7 selected wines and $6 selected beers in the afternoon so watch that sun go down and enjoy the Ducks vibe, some drinks [...]
OUR LOCATION
Come Join Us
Breakfast
Monday to Sunday
7:00am – 11:15am
Lunch
Monday to Thursday
11:45am – 3:00pm
Dinner
Bookings from 5:00pm – 9:00pm
All day dining
Thursday, Friday, Saturday & Monday
11:45am – late
Sunday
7:00am – 3:00pm
Roasts 4:30pm – 9:00pm
PRODUCE STORE:
7:00am-3:00pm everyday
Address
11 Ewingsdale Rd, Ewingsdale, NSW
Entrance off Woodford Lane
(02) 93890010

Sign up to our newsletter and get the latest news and recipes from the ducks.
Surround yourself with the good stuff