THREE BLUE DUCKS
JOIN US FOR BREKKY, LUNCH & DINNER
BREAKFAST
Saturday & Sunday
7am – 11:30am
LUNCH
Wednesday to Friday
12pm – 2.30pm
Saturday & Sunday
12pm – 3pm
DINNER
Wednesday to Saturday
5:30pm – 9pm
SPECIAL OFFERS
MIDWEEK IN ROSEBERY
Wednesdays & Thursdays in Rosebery just got better!
LUNCH: $15 Burger + bevvy
Chef special burger with your choice of a tap beer or glass of house wine.
DINNER: $20 Pizza + drink
Fennel salami, smoked mozzarella, pickled jalapeño, tomato sugo, plus your choice of a tap beer or glass of house wine.
Our Argentinian grill in the garden gets fired up every chance we get; with whole lambs, chickens, pigs and large cuts of beef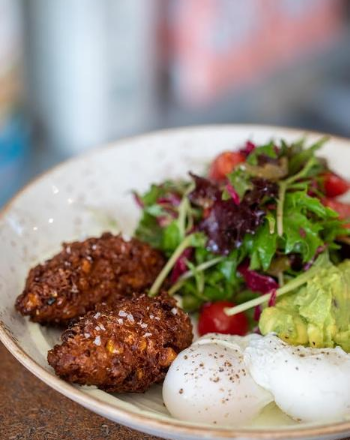 Breakfast & Lunch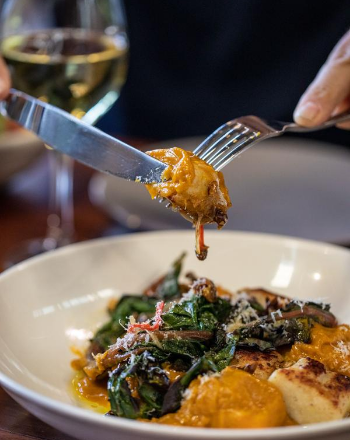 Dinner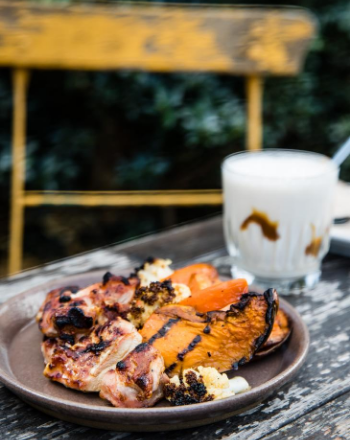 Ducklings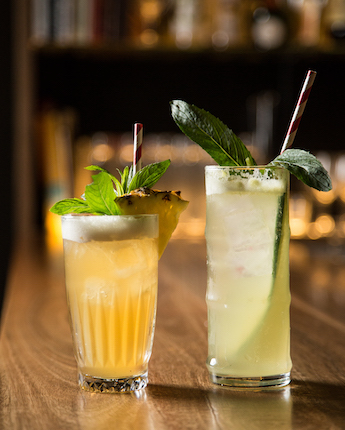 Drinks & Wine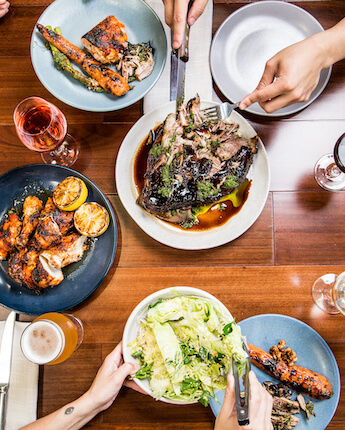 Group Menus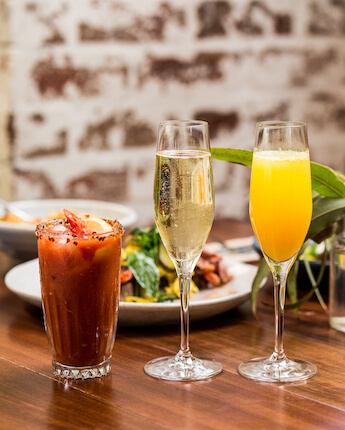 Holiday Menus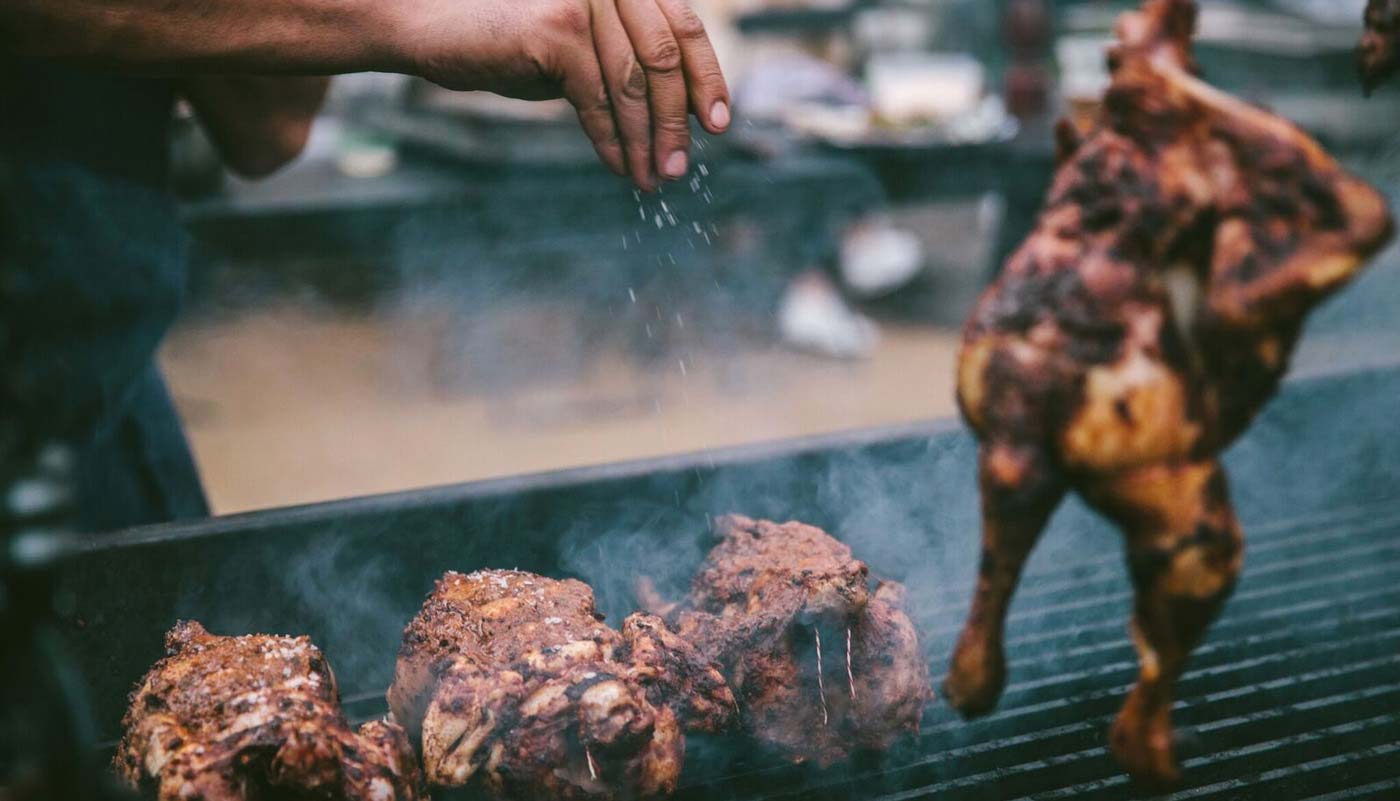 Our wood fired oven and two charcoal pits add smokey elements to a good number of dishes each service.
For veggie enthusiasts, we dedicate a bulk of the menu to seasonal produce from the markets. You can bank on honest and exciting food that's sourced sustainably and served in a relaxing environment.
FUNCTIONS & WEDDINGS
The Perfect Place to Celebrate
Since opening our Rosebery venue, located in a converted industrial warehouse, has become a beacon for those wanting to create a unique indoor or outdoor event designed especially for their requirements.
The Restaurant is part of The Cannery building where the old Rosella soup cannery stood. Its true rustic history comes alive in the exposed beams, super high ceilings, stripped back walls and concrete floors. The mural walls, hanging chandeliers and indoor plants bring out the warmer elements to the industrial space.
Now with three celebrity head chefs at the helm, with Master Chef winner Andy Allen joining original Ducks, Darren Robertson and Mark Labrooy, guests can be assured the menu on any occasion will be second to none.
The Ducks, as always, have a strong emphasis on cooking with smoke and fire so clients can choose from the large Argentinian grill, wood-fired oven and charcoal pits for shared dining, formal dining or canapé style functions in a rustic setting.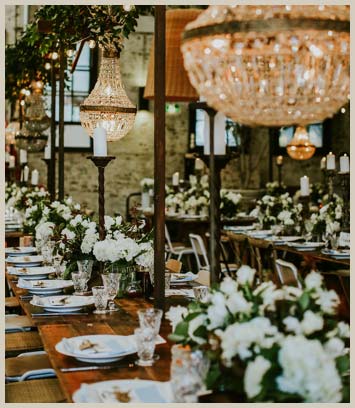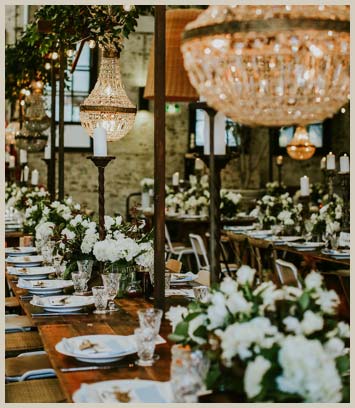 The Restaurant
This generous industrial space is a striking setting for a larger occasion with its high ceilings, drop down pendant lights and exposed brick walls. Stunning left as a blank canvas or a backdrop for more decadent styling.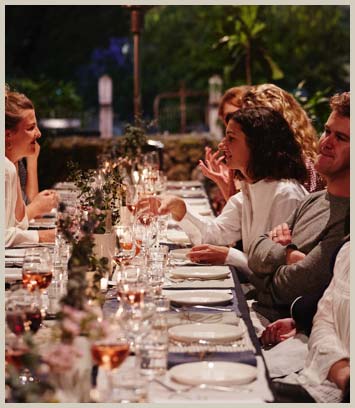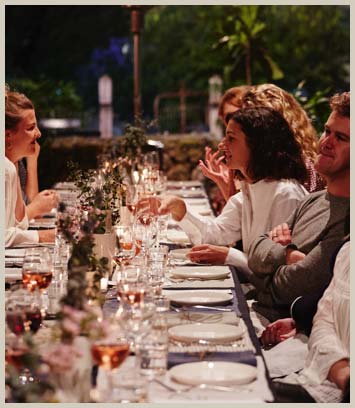 The Deck
Join us on the deck for intimate small gatherings such as team lunches, product launches, birthdays or as an entry feature for a larger function, beverage station for a drink on arrival for a roving event.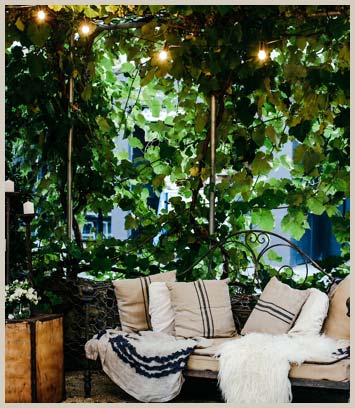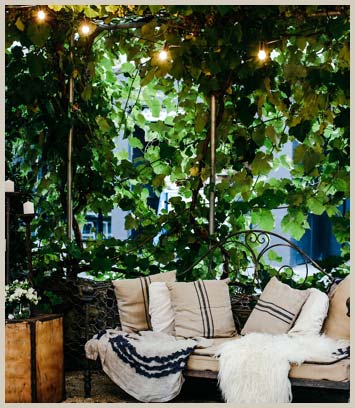 The Garden
Brimming with olive trees, grape vines and herbs, the popular sun-drenched garden courtyard is a beautiful location for an outdoor garden cocktail party under twinkling lights, a brunch setting or a lovely addition to a larger function.
News & Events
STAY IN THE LOOP
Kate
This September will mark the 10 year anniversary for Three Blue Ducks and whilst this year has been challenging, we're taking a moment to reflect and celebrate with a very special birthday dinner in Rosebery. [...]
Kate
Three Blue Ducks are turning 10 and to celebrate, we have a birthday gift for you! Spend over $50 online and we'll give you a $10 gift voucher to enjoy whilst dining at Byron, Bronte [...]
OUR LOCATION
Come Join Us
Opening Hours

OPENING HOURS
BREAKFAST
Saturday & Sunday
7am – 11:30am
LUNCH
Wednesday to Friday
12pm – 2.30pm
Saturday & Sunday
12pm – 3pm
DINNER
Wednesday to Saturday
5:30pm – 9pm
Address
1/85 Dunning Ave, Rosebery, NSW, 2018
(02) 9389 0010

Sign up to our newsletter and get the latest news and recipes from the ducks.
Surround yourself with the good stuff