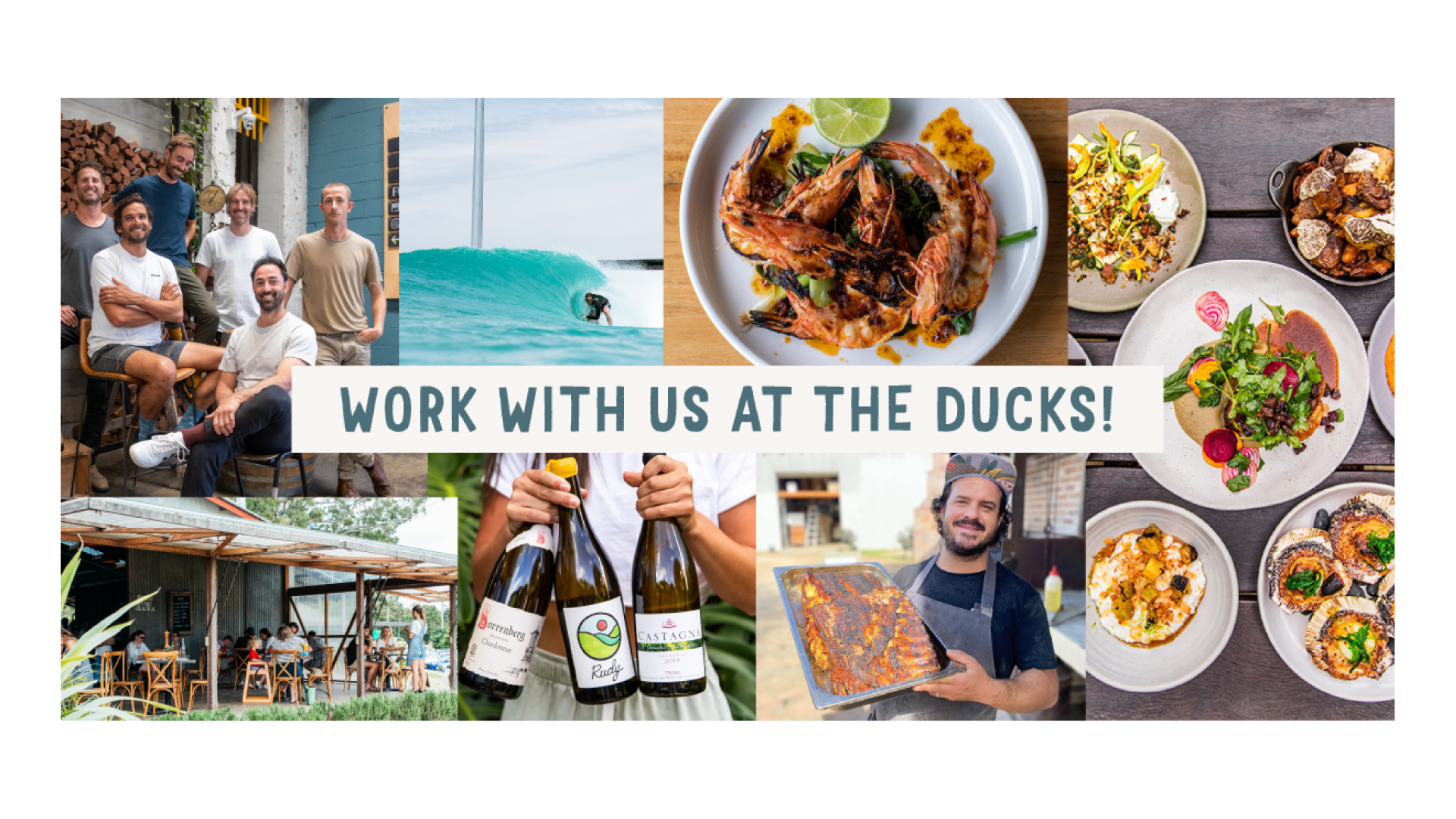 WE'RE LOOKING FOR PASSIONATE WAITSTAFF, BAR STAFF, CHEFS AND DISHWASHERS TO HELP WITH THE RUNNING OF OUR RESTAURANTS IN BYRON BAY, MELBOURNE, ROSEBERY, NIMBO AND BRISBANE.
OWNERS MARK, SAM, CHRIS, JEFF, ANDY AND DARREN STAND BY A SET OF PRINCIPLES THAT ENCOURAGE EVERYONE IN THE BUSINESS TO CONTINUOUSLY REINVENT THE WHEEL AND ENSURE THAT EVERY STAFF MEMBER IMPLEMENTS ETHICAL AND SUSTAINABLE BUSINESS PRACTICES ON ALL LEVELS.
IF THIS MANTRA ALIGNS WITH YOUR VALUES, HIT THE LINK FOR CURRENT JOBS AT THREE BLUE DUCKS!